This is Evan West, a five-year-old from Coventry who has received a letter from Windsor Castle recognising his achievements.
Evan received the prize from St Christopher's School on Allesley Old Road earlier in the year.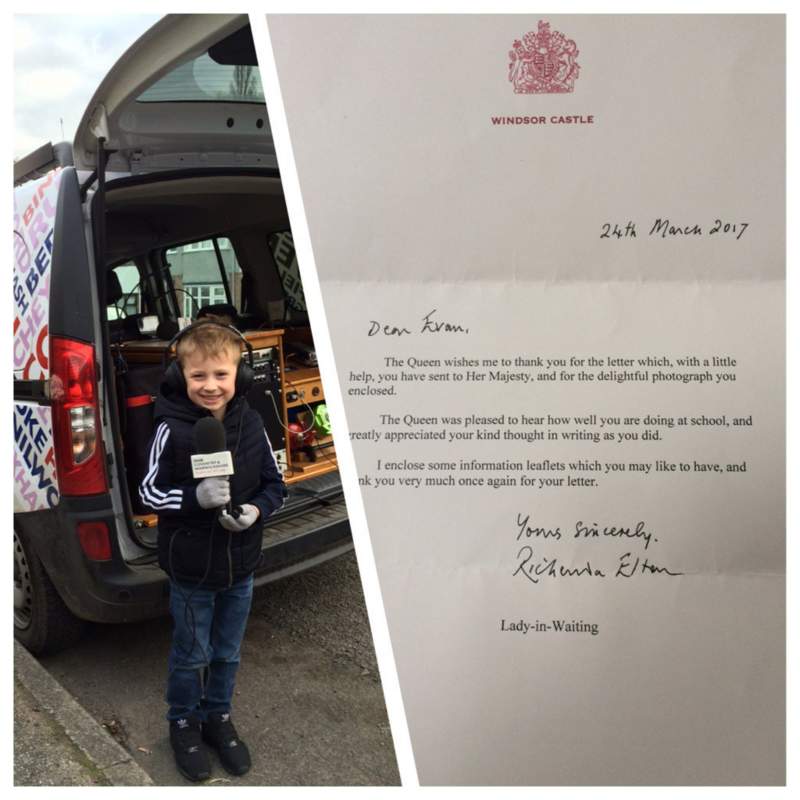 He then wrote to the Queen to tell her, saying that it was important to let her know because she is the "boss of the country".
And one of the Queen's ladies-in-waiting has now written back.
"The Queen was pleased to hear how well you are doing at school, and greatly appreciated your kind thought in writing as you did," she wrote.
(Photo: BBC)